Us girls celebrated one of my best friends, Melissa's, 19th birthday this past weekend :)




Surprising her was so. much. fun. If you don't know Melissa, you should meet her. Seriously. She is one of a kind.




When deciding where to take her or what to do, we thought about trying a new restaurant to spice things up a bit. But, nah, why change something that's not broken? The T. Road is ALWAYS the answer. ALWAYS.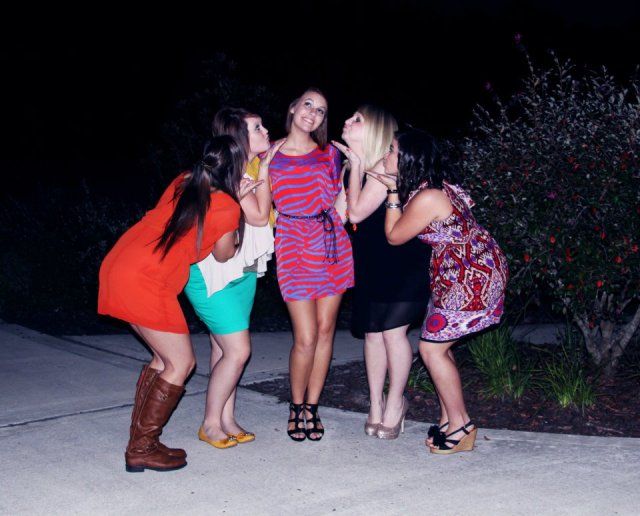 After an extremely eventful visit with our favorite waiter, we headed back to Bri's, our fav hang out spot, to continue the surprises :) The second surprise, the "yellow party" (as she liked to call it), was my favorite part :) Thankfully, yellow is in season right now. Fall candies in store & the yellow wildflowers that we just picked right off the side of the road. Talk about working with what ya got ;)
Her response was hysterical!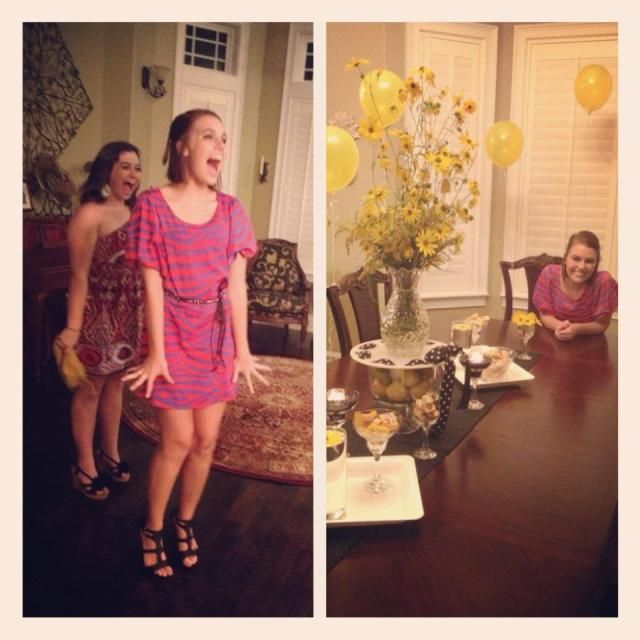 The third surprise was telling her that we were doing Pinterest projects. Homegirl was excited!
We made dessert, covered mason jars in chalkboard paint to decorate, and monogrammed scrapbook paper to place in picture frames. Very girly, crafty & fun!
The final surprise was the beloved car mats that we had monogrammed for her. Southern college girls love anything monogrammed. It's in our blood.
Us girls decided to write her a lengthy 'happy birthday' letter instead of buying a store bought card. So thankful for Melissa & we miss her dearly as she is off doin' her thang in college nearly 6 hours away.
We had a blast & then continued the fun onto watching our favorite Gators put the beat down on South Carolina. Best game ever to be at & it was a blast. I just love being in the Swamp!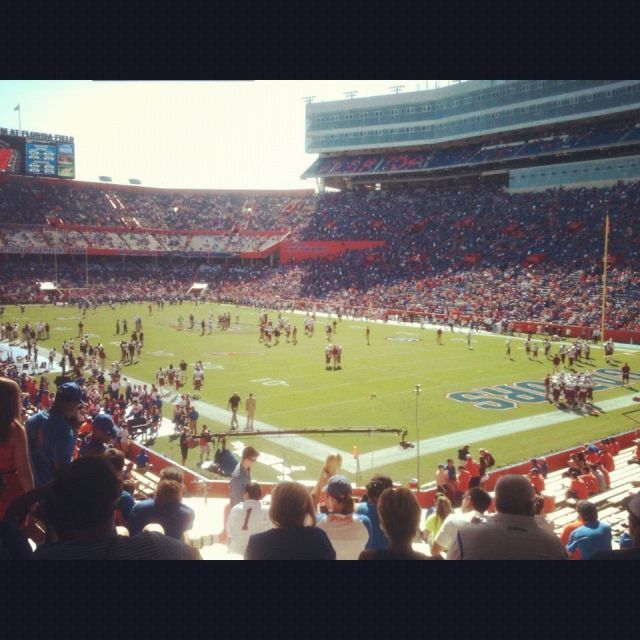 Such a fabulous weekend! Happy birthday, Melissa! We love you :)
XOXO,
Whitney